Last updated on October 14th, 2022 at 09:19 pm
Estimated Read Time:
13
mins
You might be wondering what are the best of Risk of Rain 2 mods? Don't worry, here we have got a Ranked list of best of Risk of Rain 2 mods in three categories Risk of Rain 2 Survivor Mods, Useful Mods, and Fun mods.
Modding is a fun part of any game, luckily Risk of Rain 2 offers the modding option for their players (According to the Official Statement), but modding is currently allowed only in the PC version of the game.
"It's no secret that Risk of Rain 2 has fostered an absolutely awesome modding community. While we have no direct mod support, our intent is to avoid breaking mods with our updates and to not do any changes that would hamper the community. Maybe you'll see us popping into the modding community in the future!

If you're interested in Risk of Rain 2 modding, check out the Thunderstore to see the awesome content people have already been making! As always when modding ANY game, please download and install mods at your own risk! We can't check every mod that gets uploaded or guarantee that they are safe and won't break your saved files."

Risk of Rain 2 Development Thoughts #6
This page serves as an entry into the Risk of Rain 2 modding and ranking of best mods in Risk of Rain 2 available right now.
Best of Risk of rain 2 mods and why you should install them?
After extensive research, we have found Risk of Rain 2 mods that you must try. For your convenience, we have put them in three categories Useful mods, Survivor Mods, and Fun mods.
The ranking of the top Risk of Rain 2 mods is given below, including their Dependencies and Download Link for you.
If we have missed a mod for Risk of Rain 2 in the lists given below then do let us know using the comment section at the end of this post.
Related: How to install Risk of Rain 2 Mods? Complete Guide
Risk of Rain 2 useful mods
These Risk of Rain 2 mods will provide some changes to the gameplay that you might find useful. They don't change the game or mechanics completely, but they do give a helping hand in a few areas. These mods are for those who want something unique in their runs.
Best of Risk of rain 2 mods according to their usefulness in the game.
1. ShareSuite (Item Sharing Mod)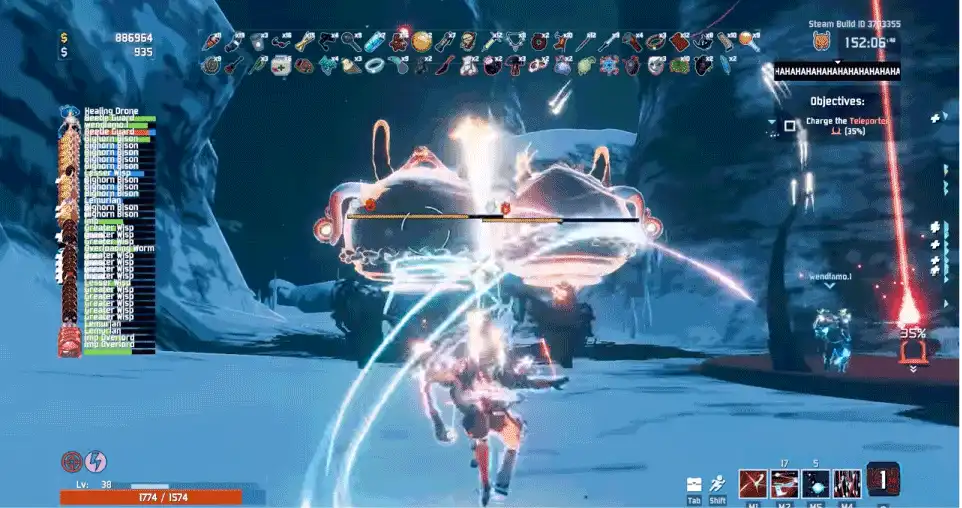 This Risk of Rain 2 Item Sharing Mod is great if you are playing multiplayer with your friends.
In this mod, when you pick up loot, everyone gets a copy of that item.
Money goes in a shared pool; However, you can still use recyclers without any effect on anyone's inventory.
It solves the problem of players falling behind and eventually becoming worthless in multiplayer runs.
To maintain the balance, the game gives an option to set it so that everyone gets white-tier items, but rarer reds and boss items are exclusive to whoever picks them first.
If you want to stop fighting with your teammates over valuable items. It is a dream come true for you.
2. BiggerBazaar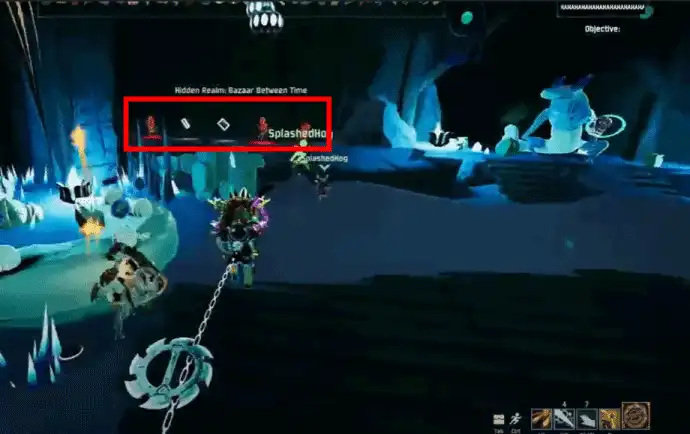 Bazaar is the most popular and useful place in Risk of Rain 2.
It increases the total number of items in the Bazaar.
It allows players to buy items either with Lunar coins or money.
3. Multitudes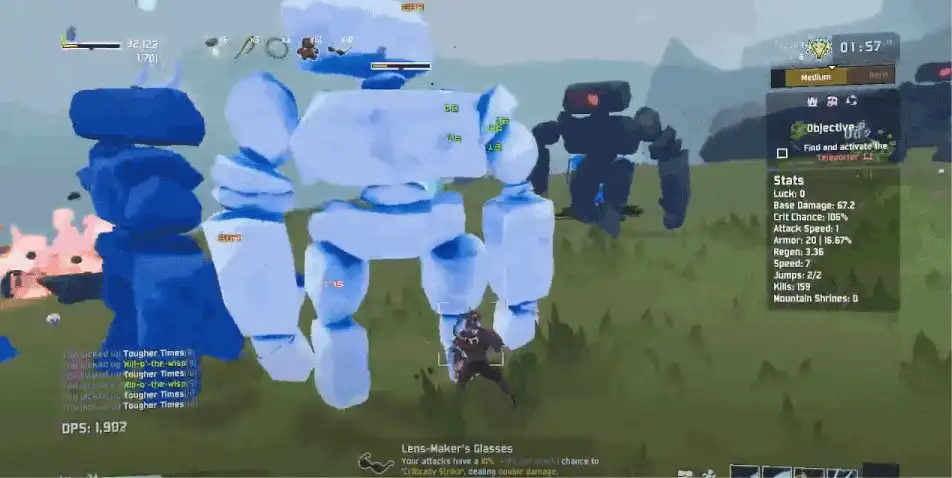 This mod is for those who need some challenge in the game.
It increases the number of hard enemies and larger hoards at the survivor.
Plus point is that, there is no increased gold or rewards to compensate for the extra difficulty.
The main idea of this mod is to give intense experience to the player.
It sometimes makes the game have long-loading pauses and choke.
4. BetterUI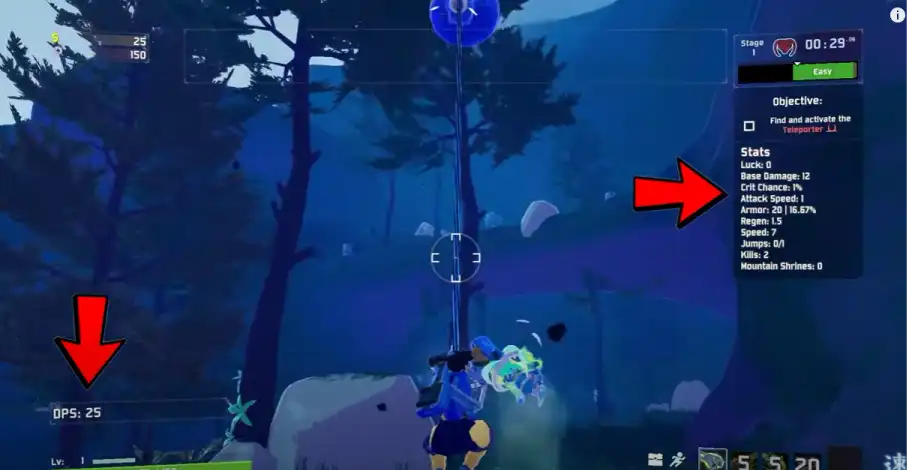 It improves the User Interface of the vanilla Risk of Rain 2.
The mod integrates a whole host of togglable option that improves the UI of the game.
Some integrated options are a DPS meter, item counter, and stats display.
That's why BetterUI is considered one of the Best Risk of Rain 2 mods.
5. First-Person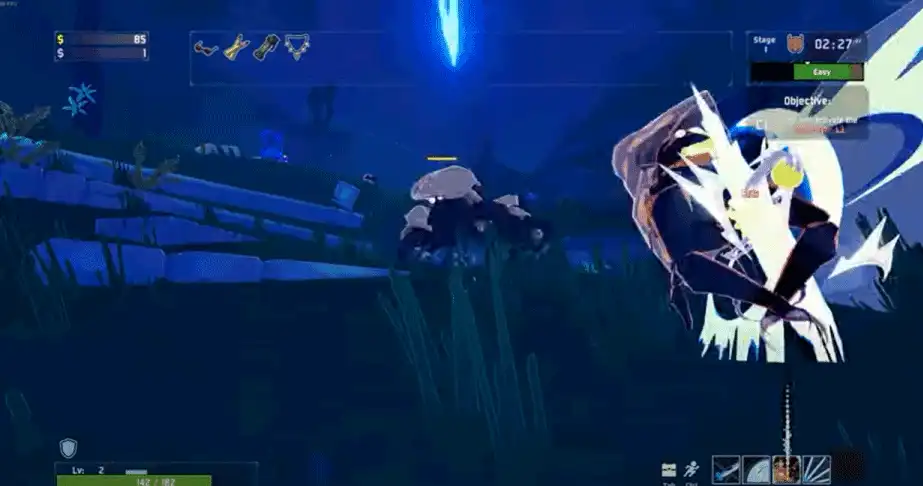 In First-Person Mod, you can play Risk of Rain 2 in FPS mode.
The Mod simply makes the game render in First-Person Perspective.
Due to asset issues and model constraints, you can't see player weapons.
6. EmptyChestsBeGone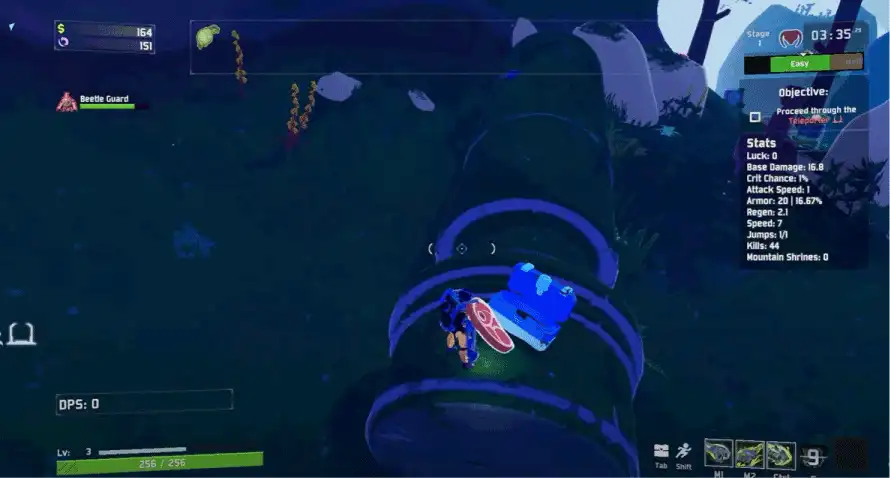 Opening chests and having the useless box lay around is such a disturbance.
 In EmptyChestsBeGone mod, once the chests are opened, it removes those chests to clear the clutter in the game.
It helps in finding closed chests instead of finding the open ones again and again.
It is super useful in multiplayer mode and is highly recommended to save your teammates from the trouble of finding empty chests again and again.
7. Faster 3D Printers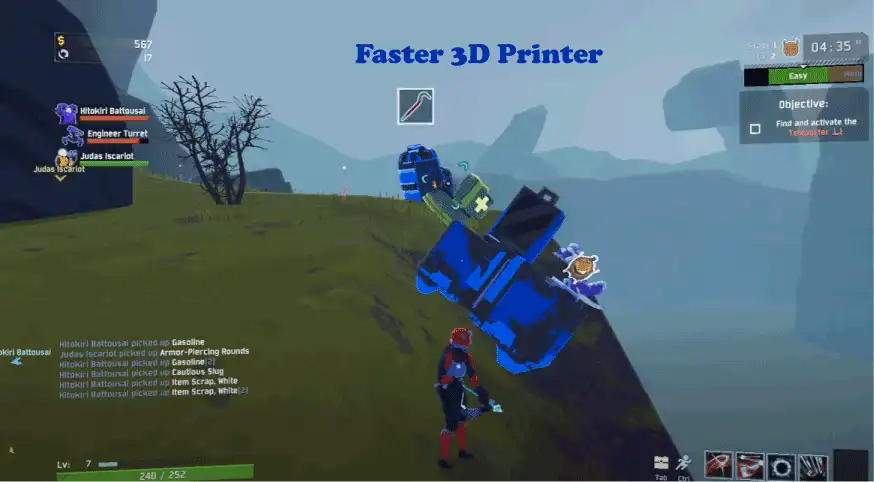 3D printers take so much time to create items that we can use in actually playing the game.
Faster 3D Printers create items instantaneously, saving the time that you'd usually have.
It enables rapid interaction, to allow you to quickly pop by a 3D printer while being chased by several enemies.
8. Infinite Chance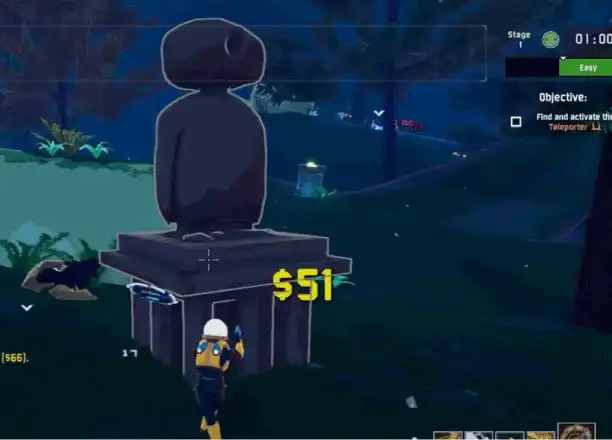 Infinite Chance is for those who have ended a level, seen a Shrine of Chance nearby, and wants to gamble on it but can't. Because you have wasted everything you had on gambling already.
Infinite Chance simply increases your chance of winning every time you fail.
It also gives the ability to mess with the cost modifier to change the cost to 0.
9. SkillsPlusPlus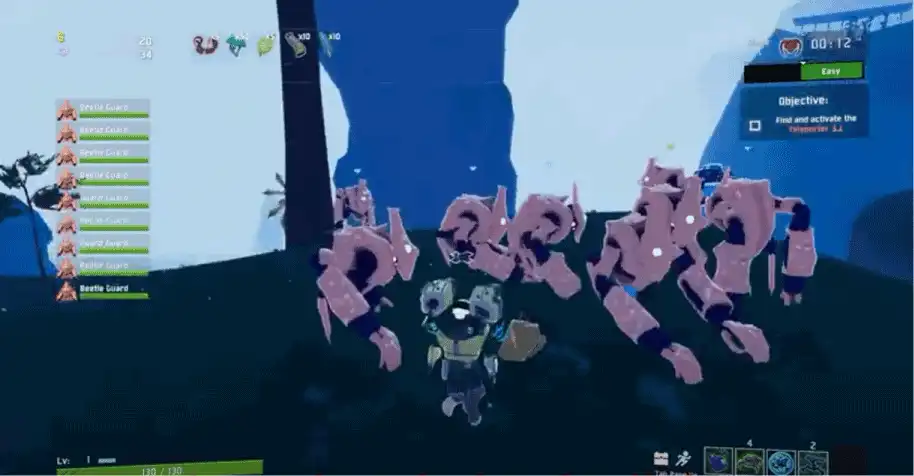 SkillsPlusPlus turns Risk of Rain 2 into a more progression focused game.
With this mod, you can earn points that can be used to power up your skills individually.
This mod makes the game easy and fun to play.
10. RoRCheats(Risk of Rain cheats)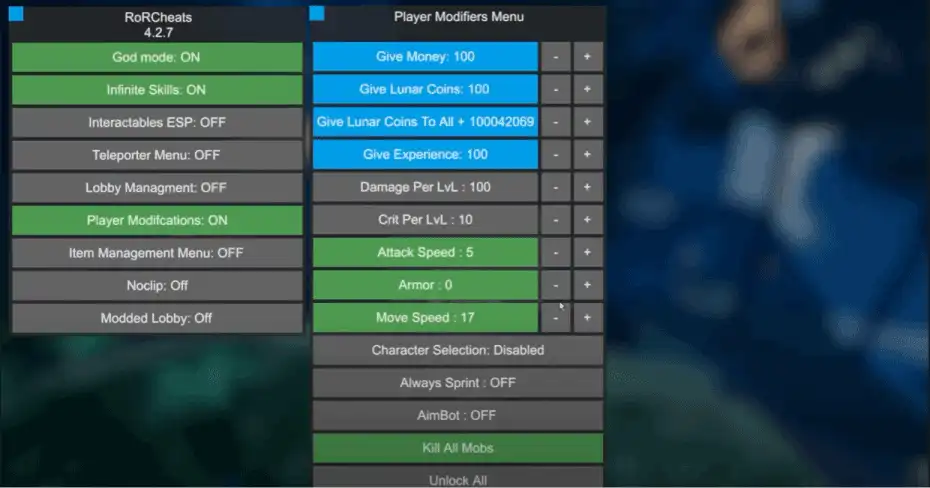 RoRCheats aka Risk of Rain Cheats has a menu of cheats in it.
This mod helps player to bypass the game's restrictions with infinite skills.
It also gives you money, increased damage, experience, and some other advantages.
You have to activate the option before using it. So, you can play fare if you want to.
11. Increase Huntress Range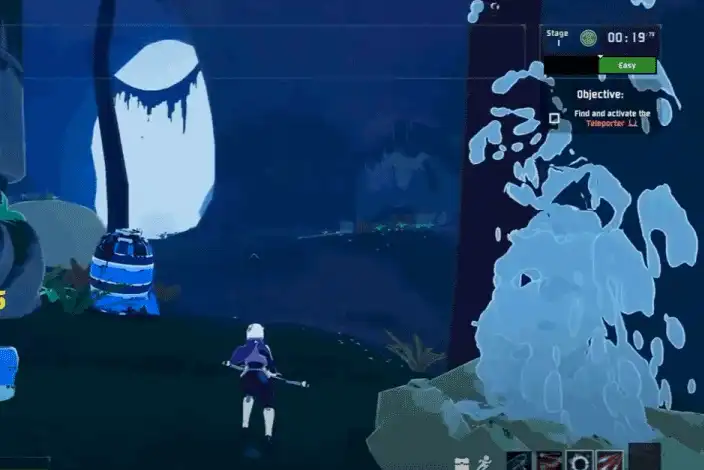 As the name suggests, this mod is only for the huntress.
It increases the survivor's range every time it levels up.
There is also an option to enable the god mode, allowing the range to cover the entire map.
The second option is fun for a couple of matches, but it will cheapen the game if you keep using it.
12. Classic Items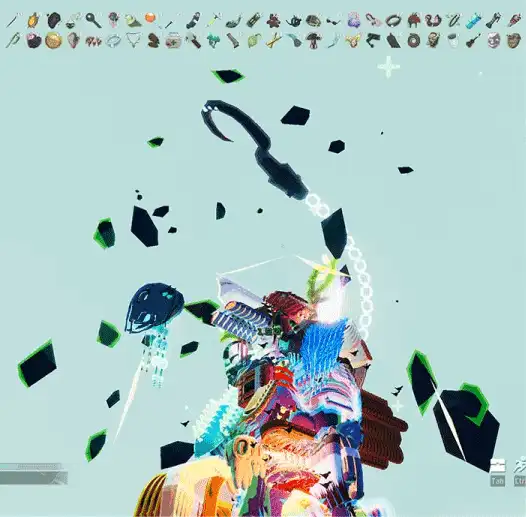 If you loved the classic Risk of Rain, then this Classic Items mod is for you.
It includes items from the first Risk of Rain that didn't make through the sequel.
Many items are added in this mod, beware, some of them may lead to silly runs that you will not be able to complete due to laughing so hard that you cry.
13. StartingItemsGUI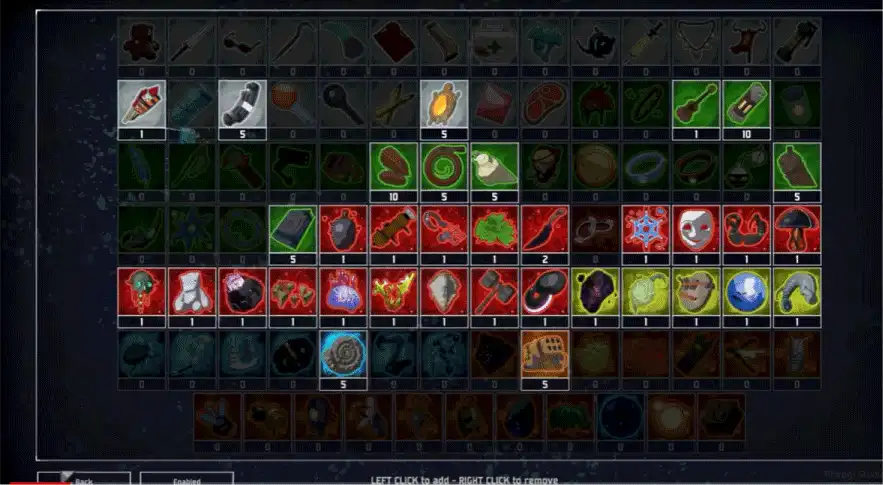 In Risk of Rain 2, there are plenty of characters and items to unlock. and you always start your run with nothing in your pocket.
This mod solves this problem by suggesting a different approach.
It introduces money that you can use to buy an item you like outside of a run.
You can choose whether those items are permanent unlocks or purchases that you have to make every time to retain some of the challenges.
14. ProperSave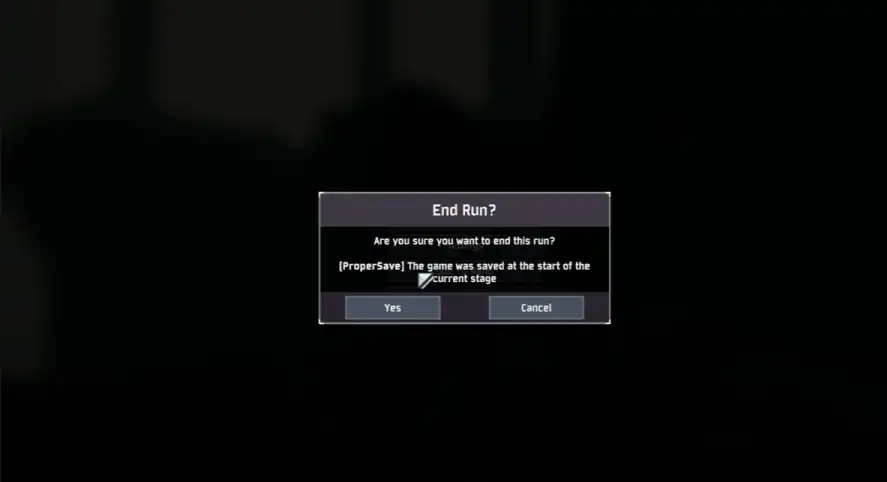 As the name suggests ProperSave saves the game when you exit Risk of Rain 2. So, when you come back you will be in the same run instead of keeping your computer running overnight.
15. NoBossNoWait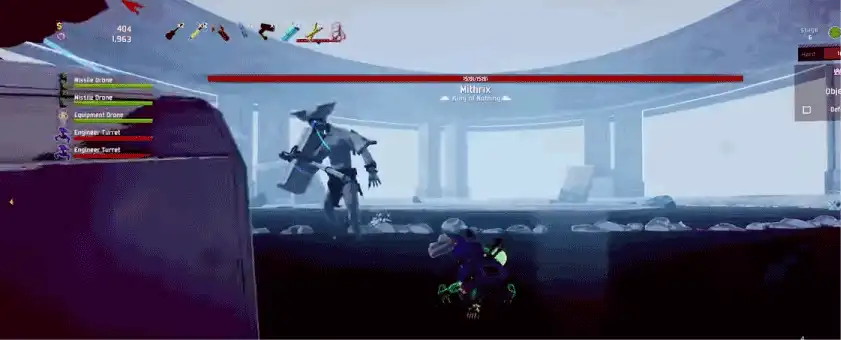 NoBossNoWait mod makes a teleporter charge whenever a boss is killed.
This mod is useful if you want to save time on the run.
16. ItemStatsMod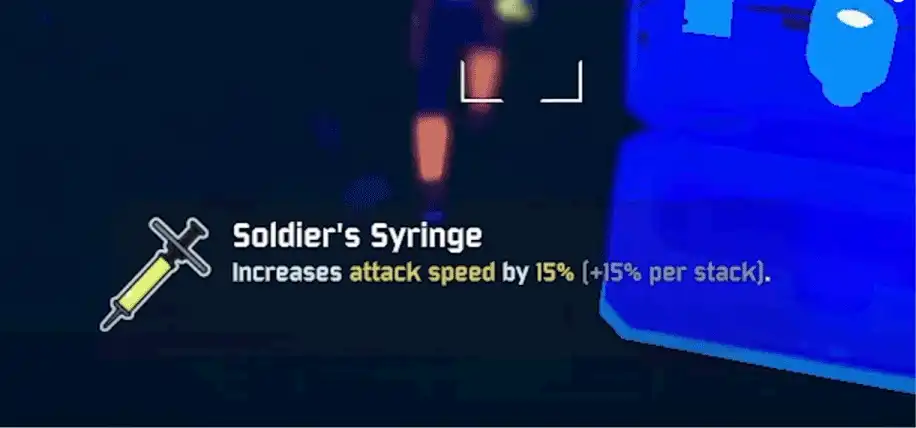 ItemStats Mod shows the basic information about the items.
To see the item stats, you have to hover over the item.
See our guide on "The Long Dark Maps" and "There is no game"
Risk of Rain 2 Playable Survivors
There are several Risk of Rain 2 Playable Survivor mods. It was hard to sort them out into just some interesting or unbroken ones. This collection is what I'd recommend.
Rankings of Risk of Rain 2 mods with Playable Survivors.
1. Enforcer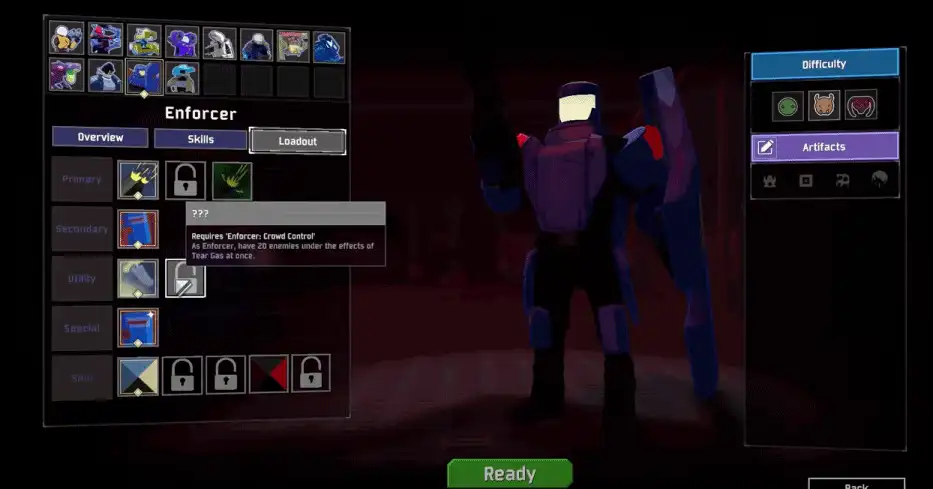 Like the original Enforcer, this one has a Riot shield and a gun, making him immune to damage coming from the direction he is facing.
This survivor has a slower tank-like playstyle.
It offers a different challenge that demands good crowd control and positioning.
Enforcer mod is for those who like the original Enforcer.
It was concidered as one of the best Risk of Rain 2 mods according to survey data.
2. Sniper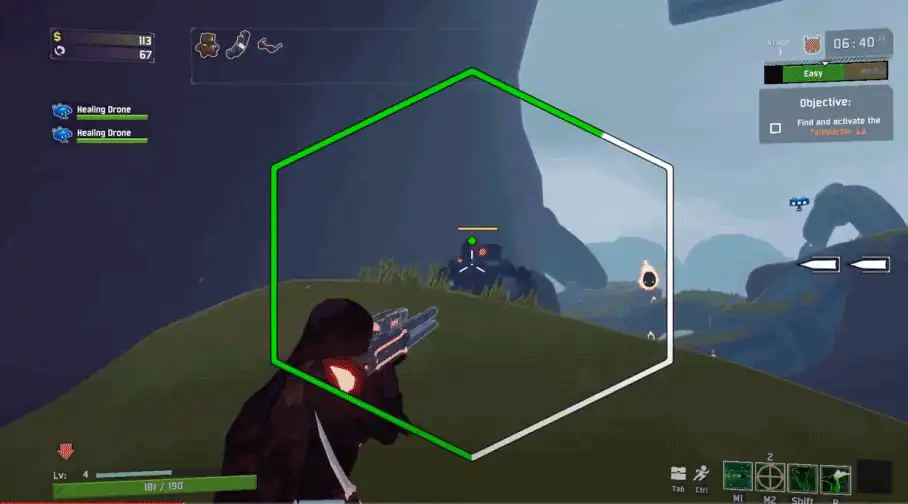 Sniper mod features one of the original characters from the original Risk of Rain.
As the name suggests sniper takes down enemies from distance.
In the beginning, Sniper didn't make it through the game because of game balance and its abilities.
But now you can play with Sniper by using the Sniper Mod.
3. Vegeta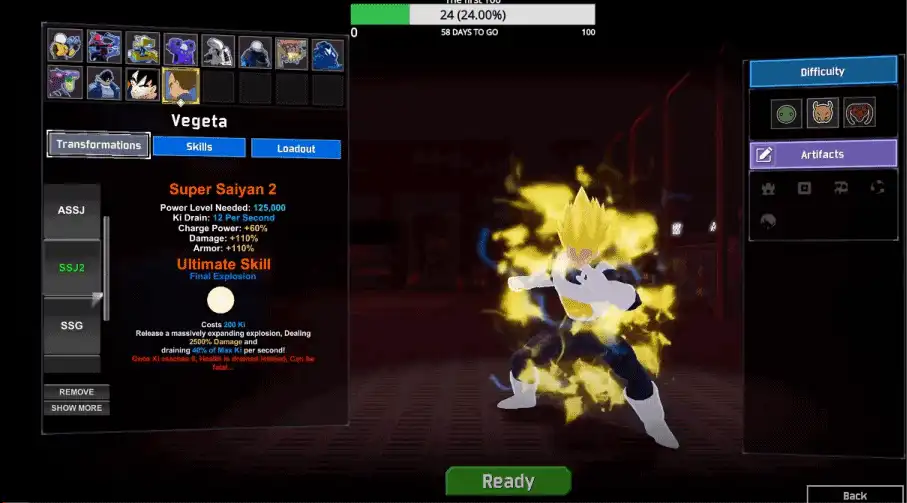 Everyones favorite King Saiyan Vegeta from Dragon Ball Z is now a Playable survivor in Risk of Rain 2.
It is doughtlessly an enjoyable character in Risk of Rain 2.
It has a unique ability of zero cool down. Instead, he uses Ki Points.
Ki points can be spent to activate special techniques and Ki Blasts.
It has a unique animation, dialogues, and transformations.
If you reach far enough you can unlock his Super Saiyan Blue transformation from Dragon Ball Super.
4. Goku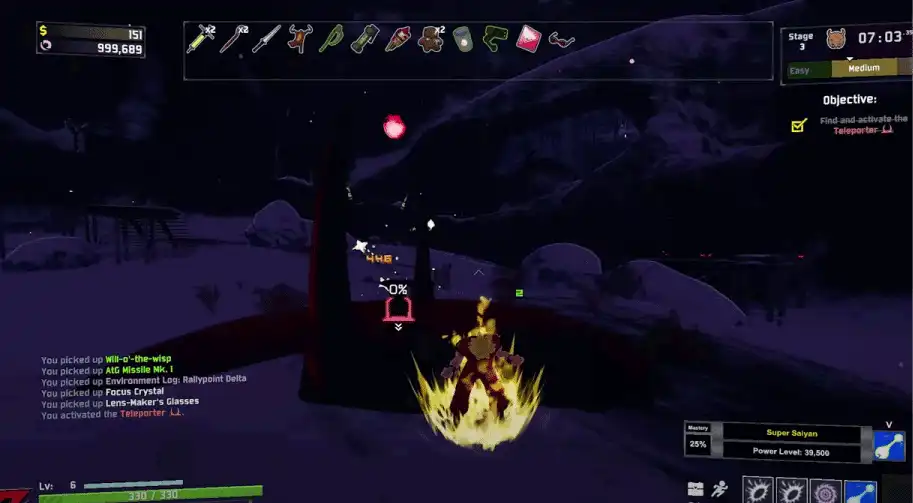 Another amazing playable character from the Dragon Ball Z series.
It allows players to use Ki Blast to make their way through enemies by playing as Son Goku.
This mod has unique animations, abilities, and dialogues.
In this mod, Goku can use different abilities such as Kaio-Ken and Dragon Fist Explosion.
Goku can access all transformations such as Ultra Instinct.
He is strong, fast, leap high, fly, and charge up his Kamehameha and can destroy huge enemies with a single attack.
5. MinerUnearthed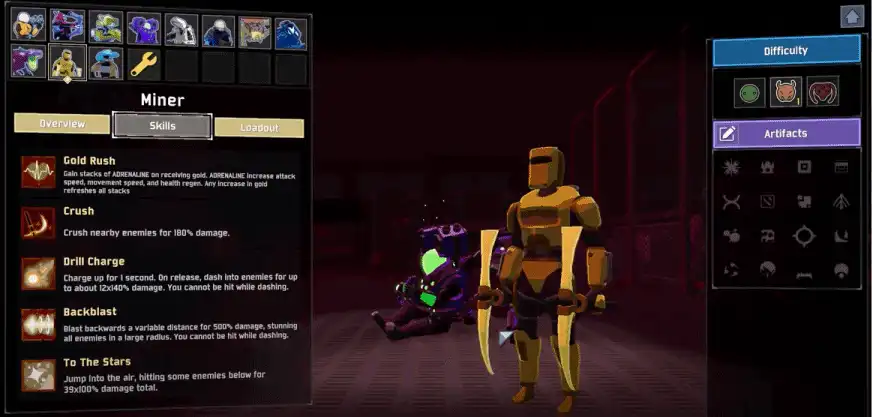 This character is based on Miner from Risk of Rain.
This character is mobile, innovative, and uses mechanics not often found in other characters: Gold.
MinerUnearthed has a beefy playstyle and gives this character a lot of depth that many survivors lack.
6. TheHouse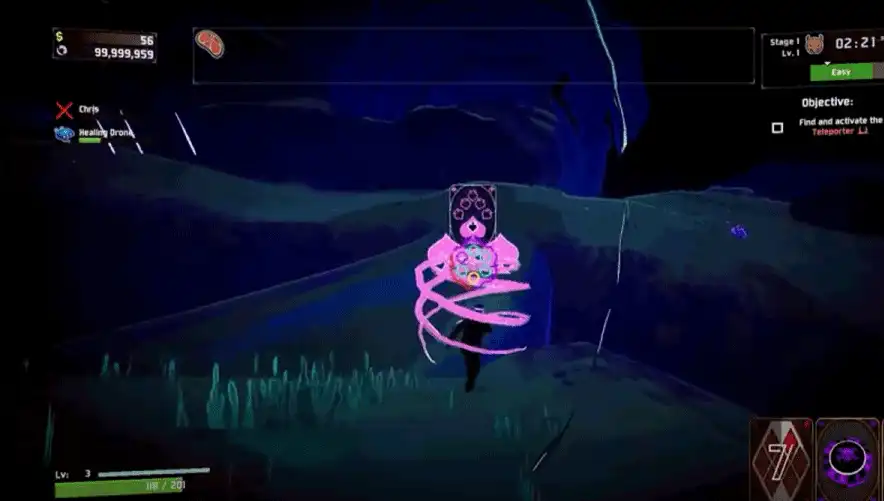 TheHouse mod uses a unique approach of drawing a deck of cards with unique effects every time it reloads.
It shoots in random order with unique effects drawn from his deck of cards.
He is a unique character, even for this innovative gaming experience.
This might stand out as the best of Risk of Rain 2 mods
7. Gunslinger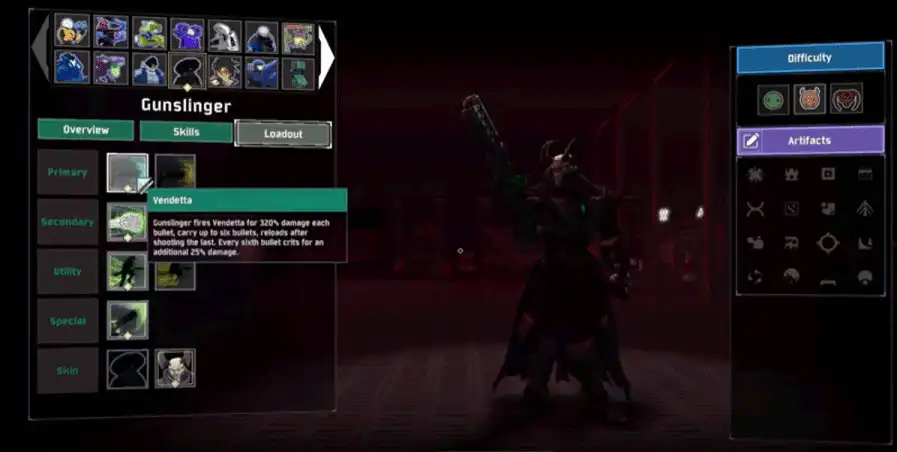 Gunslinger character mod has extra skins, skills, and map gradients designed to the western theme of this unique pistol-wielding desperado.
It is an easy choice in Risk of Rain 2 mods because of some extra skins and an amazing collection of items added just for fun by the team behind this creative addition.
With the help of all those abilities, skins, map gradients, and amazing item choices, Gunslinger becomes an unstoppable force, and stands out as a good Risk of Rain 2 modded survivor.
8. Holomancer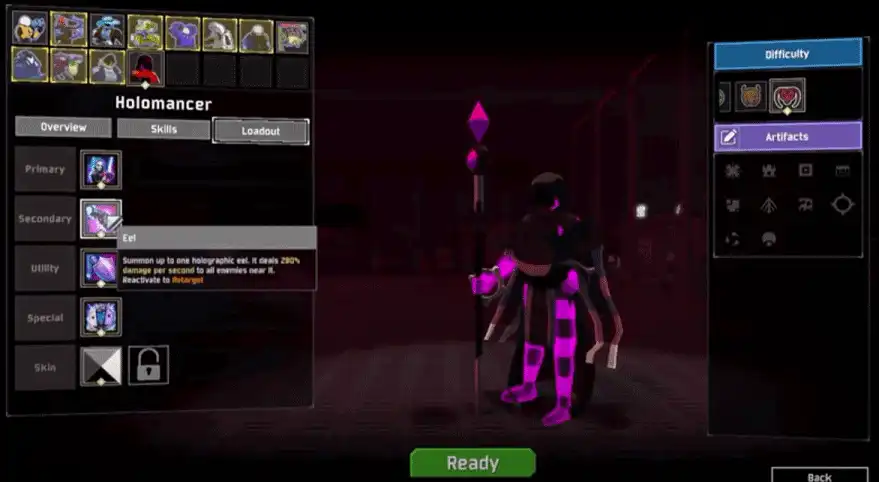 The Holomance mod features a survivor that can summon drones and turrets to defeat enemies.
It is more mobile and sacrifices minions to expand its abilities.
This unique survivor is a welcome addition to the Risk of Rain 2 mods, that has innovated roguelikes since its conception.
9. Twitch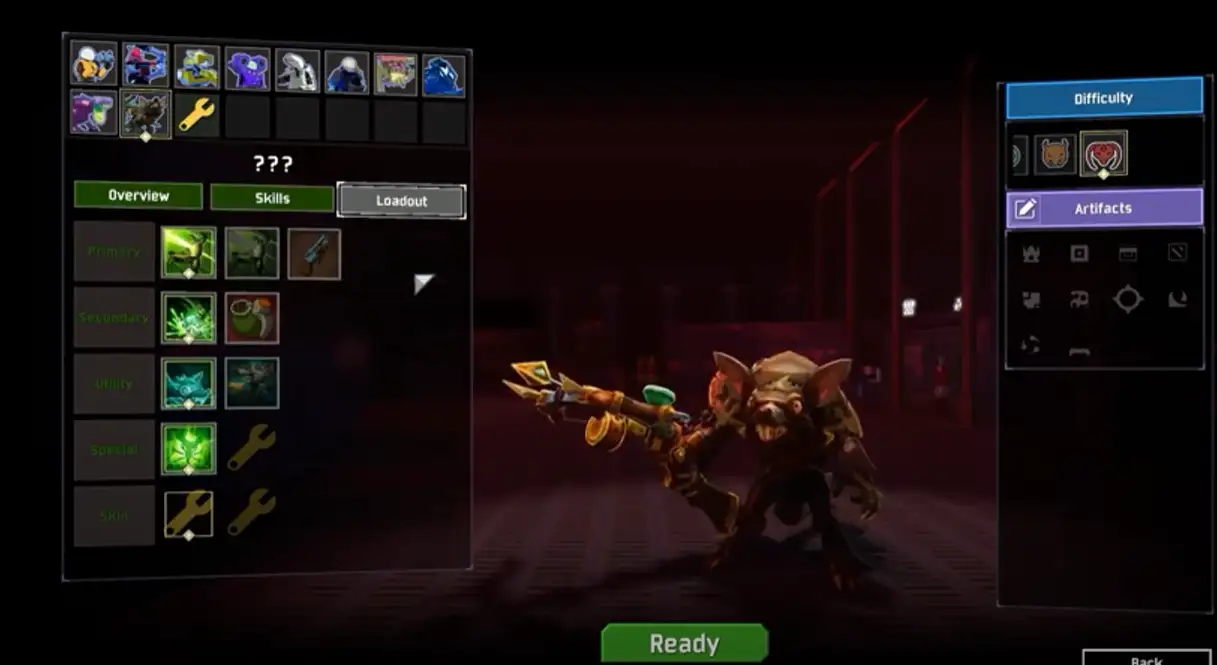 Twitch is an amazing Risk of Rain 2 character mod. This survivor uses a Crossbow, SMG, and a shotgun to shot down enemies.
This survivor has a unique ability to become invisible.
This survivor is fast and uses poison to kill enemies.
10. MEL-T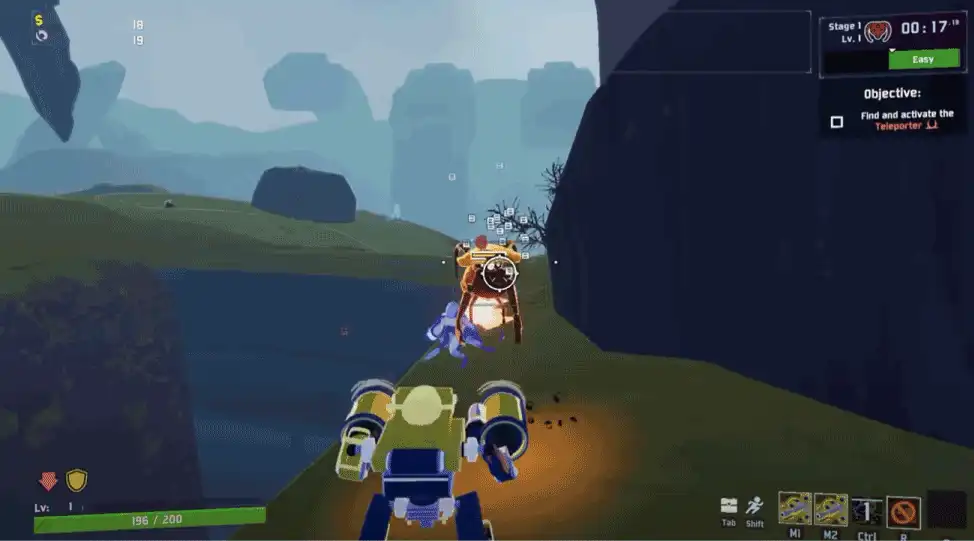 MUL-T is one of the most satisfying survivors currently out, but the gimmick of this character often leaves some to be desired.
MEL-T solves the problem by creating a mechanic based all around the management of heat.
It thrives based on its heat level and uses its abilities based on heat mechanics.
It shares some issues as MUL-T but expands them with a variety of weapon choices.
11. Admiral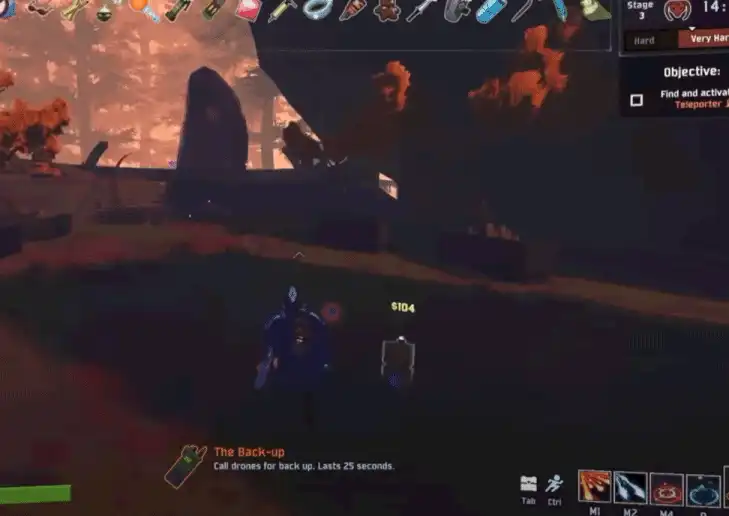 The Admiral is a survivor, added in a relatively recent addition to Risk of Rain 2 Line up as "The Captain".
This survivor is high damage and versatile but suffers problems in mobility.
These few problems are not insoluble for experienced players, but decrease the usefulness in general.
The admiral mod hypes this character and makes it more mobile and fun to play.
This mod also comes with balance tweaks, that make it worth playing.
12. BanditReloaded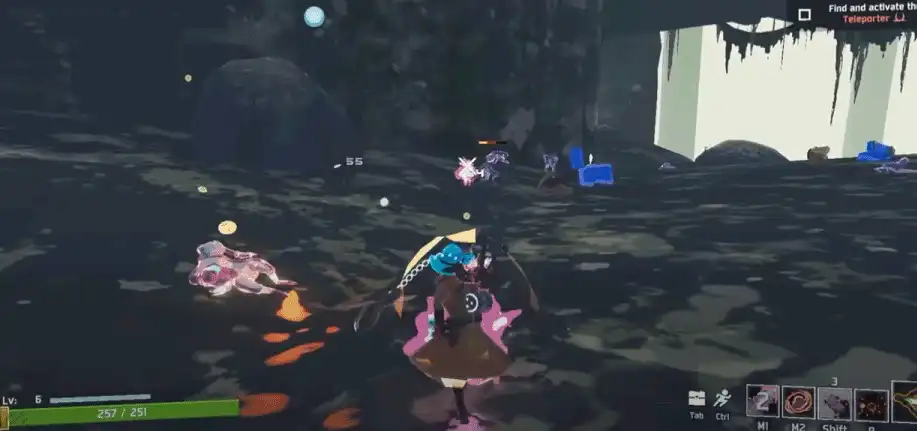 Originally, Bandit was a fan favorite survivor in a vanilla Risk of Rain that didn't make it through Risk of Rain 2.
This mode shows the 3D version of the Bandit, which was previously 2D in Classic Risk of Rain.
His abilities are the same as before but with few extras.
He has more mobility than ever before, which helps him to gun down all enemies in his way of completing the run.
The Bandit comes with a Shotgun and a powerful pistol called "The Persuader", a perfect weapon to kill a single target.
If it comes in an original release it would be a more fun survivor to play as.
13. PaladinMod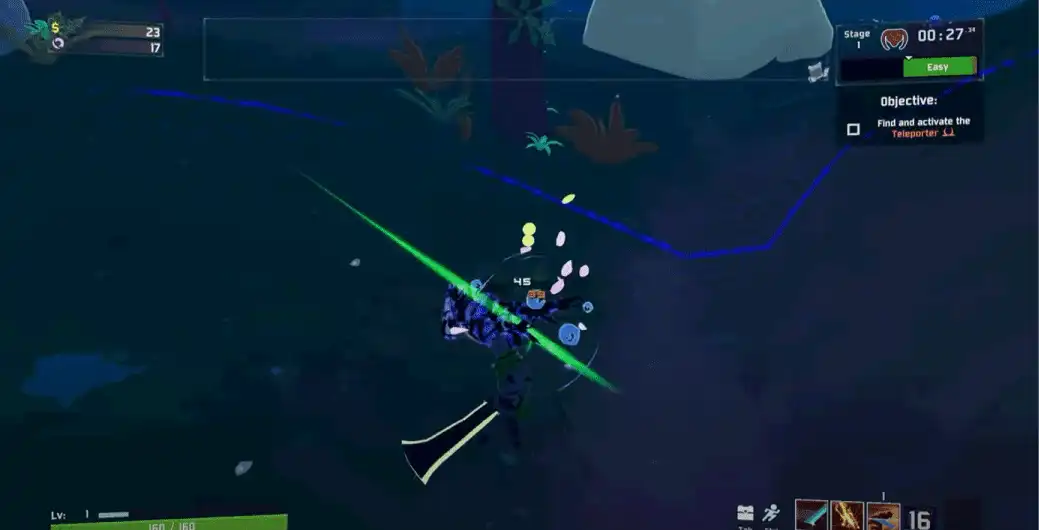 This Risk of Rain 2 mod introduces a completely original, solid, and well-made survivor.
The mod has amazing skins and a good gaming experience that consists of casting holy spells and slashing foes.
It can jump in the middle of several Aliens while giving massive damage with wide slashes and abilities.
Paladin has a unique Sacred Sunlight ability, that gives him and all allies a regeneration buff.
14. Lemurian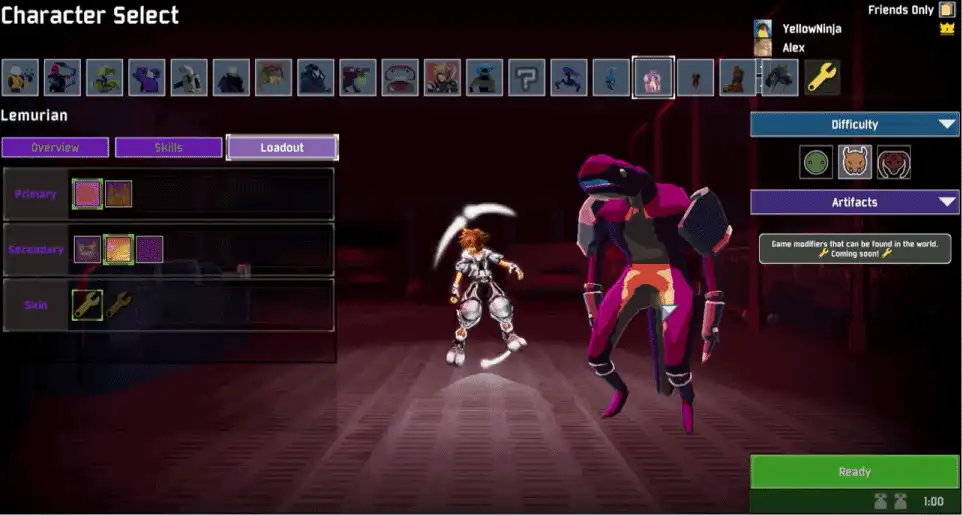 Lemurians is actually a returning enemy in the Risk of Rain 2. They are the first enemies to spawn in a stage, alongside Beetles.
In Risk of Rain 2 Lemurian mod, Lemurian itself is a playable character.
It has a full ability set entirely based around its attacks.
Its ability includes shooting flames out of the mouth.
Its special ability is to stack enough flame hits on its enemies to grow up into an elder Lemurian to use special skills.
This mod has gone through a lot of iteration to work out the balance and to fix bugs.
15. StarStorm Nightly Build 2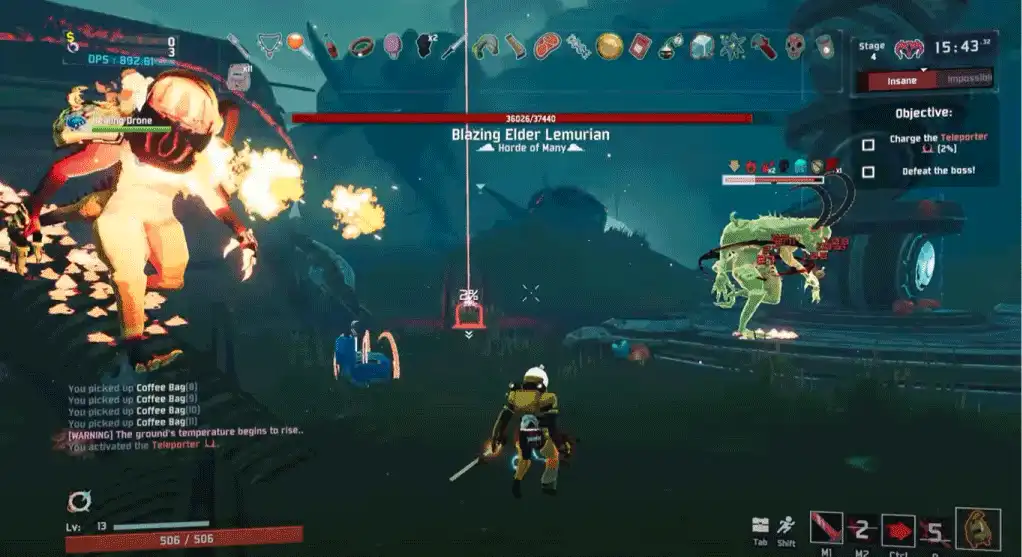 It is one of the Risk of Rain 2's Best mods
The mod doesn't rank high because it is an ongoing project.
It provides new challenges, items, and survivors.
This mod has a great potential to become the best mod in Risk of Rain 2.
16. RonaldHuntress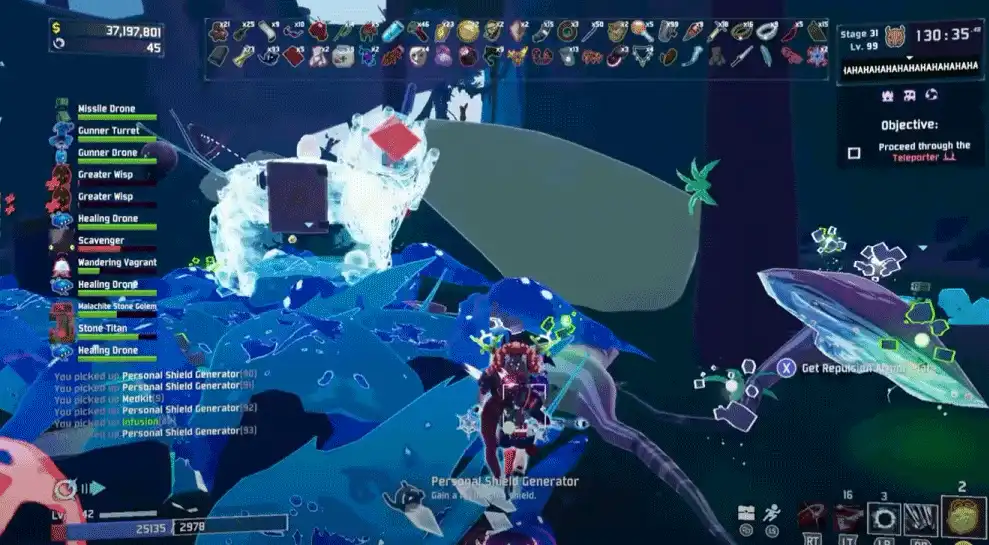 This mode just makes you look like Ronald McDonald.
There is nothing more in this mode but it is fun to play like Ronald McDonald.
Risk of Rain 2 Mods Just for Fun
These Risk of Rain 2 mods are good for one or two runs, but they won't improve or help you in any run. Still, they are good if you are bored with the original game.
Rankings of Risk of Rain 2 mods that are just for fun.
1. Show Death Cause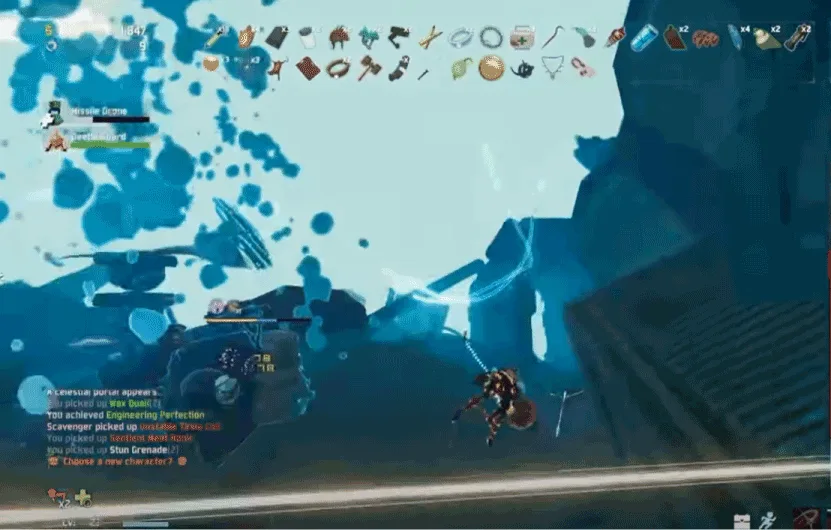 Show Death Cause is for teams who regularly play together.
Every time you die will be highlighted to your friends. (please don't die embarrassingly).
It just develops an incentive not to die in a dumb way more than anything else.
2. Silly Items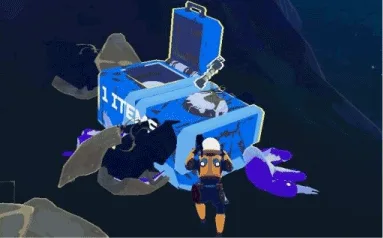 The Silly Items mod focuses on some ridiculous items.
It messes up the rules for item stacks.
Its results look like what you'd expect every Fallout protagonist does when they are over-encumbered.
3. Thiccify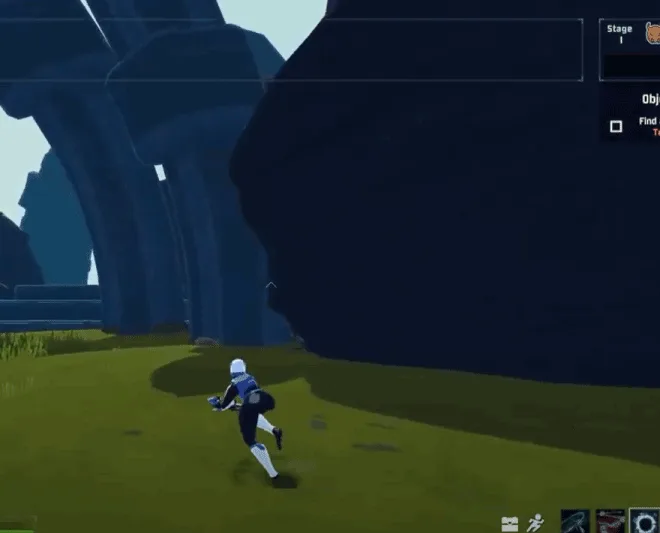 Thiccify is not for everyone, but it serves a purpose.
Its features include removing the skirt from Artificer and the scarf from Huntress.
Thiccify also makes both Artificer and Huntress thicker.
Does this guide contain the best mods in Risk of Rain 2?
Yes, we have the best Risk of Rain 2 Mods.
How are they ranked?
These mods are ranked based on community generous surveys.
How can I download and Install these mods?
This guide contains all steps to download and install Risk of Rain 2 Mods.
How can I check Dependencies for installing a mod?
We have formated all Dependencies in a single table just follow the links, and you are good to go.

With a degree in IT from Bahria University Islamabad, Hamas Sohail possesses a solid educational foundation that enhances his technical expertise. His time at the university has equipped him with the necessary skills and knowledge to excel in the ever-evolving field of technology. Combining his academic achievements with his gaming enthusiasm, web and mobile app development prowess, and writing abilities, Hamas continues to make a significant impact in the world of games and technology through his insightful articles and innovative creations.