Transforming Ideas into
Exceptional Mobile Experiences
Innovative Mobile Applications Tailored to Your Vision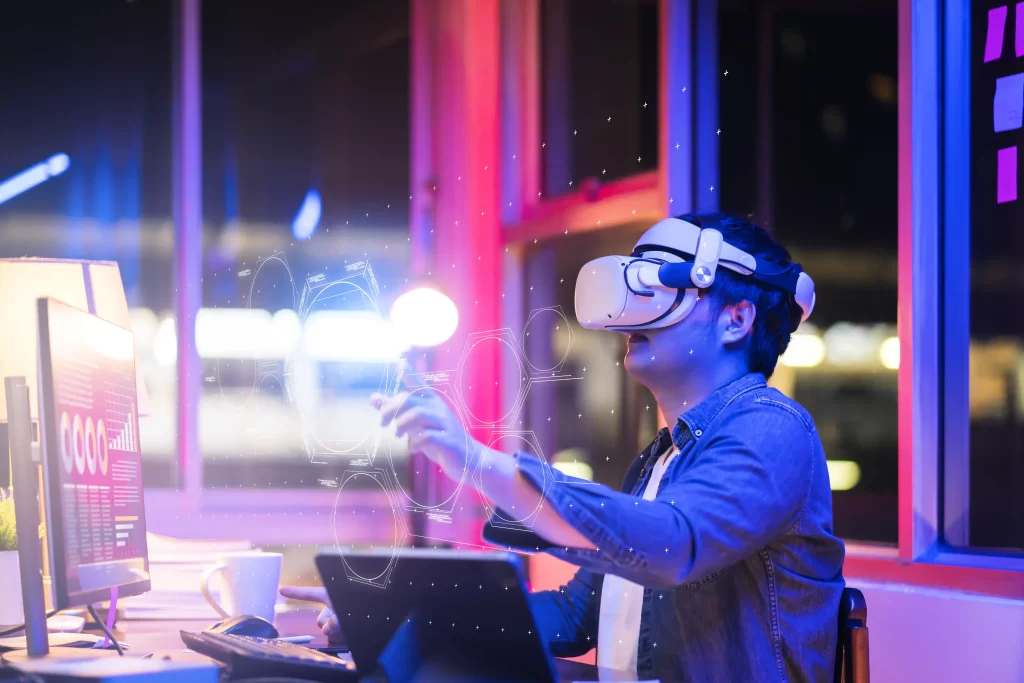 Harness the Power of Mobile with Cutting-Edge Applications
In today's mobile-driven world, having a strong presence on smartphones and tablets is essential. Our expert team of mobile app developers crafts innovative and user-centric applications that bring your ideas to life. Whether you're launching a startup, expanding your business, or creating a unique mobile experience, we have the expertise to deliver exceptional results.
Customized Solutions for Android and iOS Platforms
We specialize in developing robust and scalable mobile applications for both Android and iOS platforms. Our developers stay up to date with the latest trends and technologies to ensure your app meets the highest standards of performance, usability, and security. We create customized solutions that seamlessly integrate with your brand and cater to your target audience.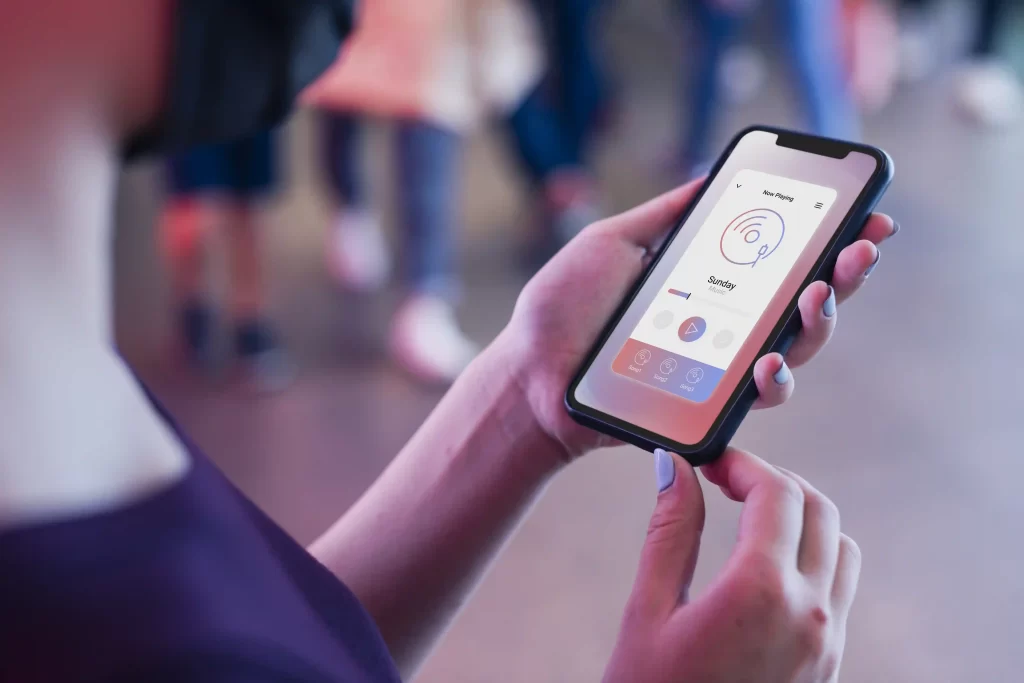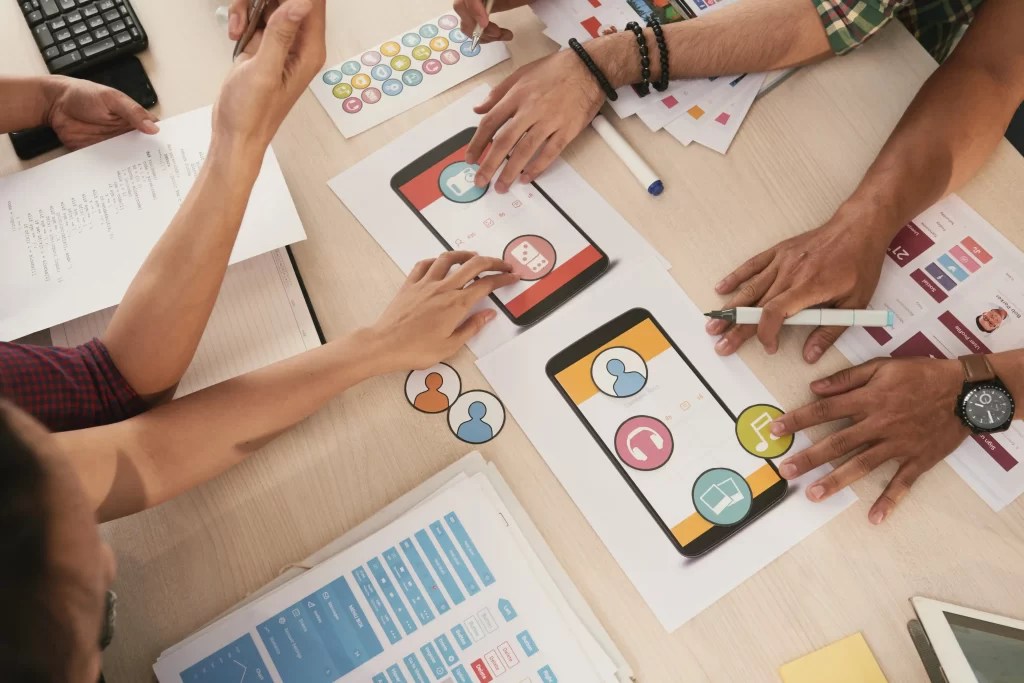 User-Centric Design that Delights and Engages
At Techmazia, we believe in putting the user at the center of the mobile app experience. Our skilled UI/UX designers craft visually appealing interfaces with intuitive navigation, ensuring an engaging and delightful user experience. We pay meticulous attention to every detail, from wireframing and prototyping to creating stunning designs that captivate your audience.
Seamless Integration of Features and Functionality
We understand the importance of features and functionality that make your mobile app stand out. Whether it's integrating social media sharing, implementing secure payment gateways, or leveraging the power of location-based services, we ensure seamless integration of the features that enhance user experience and achieve your app's objectives.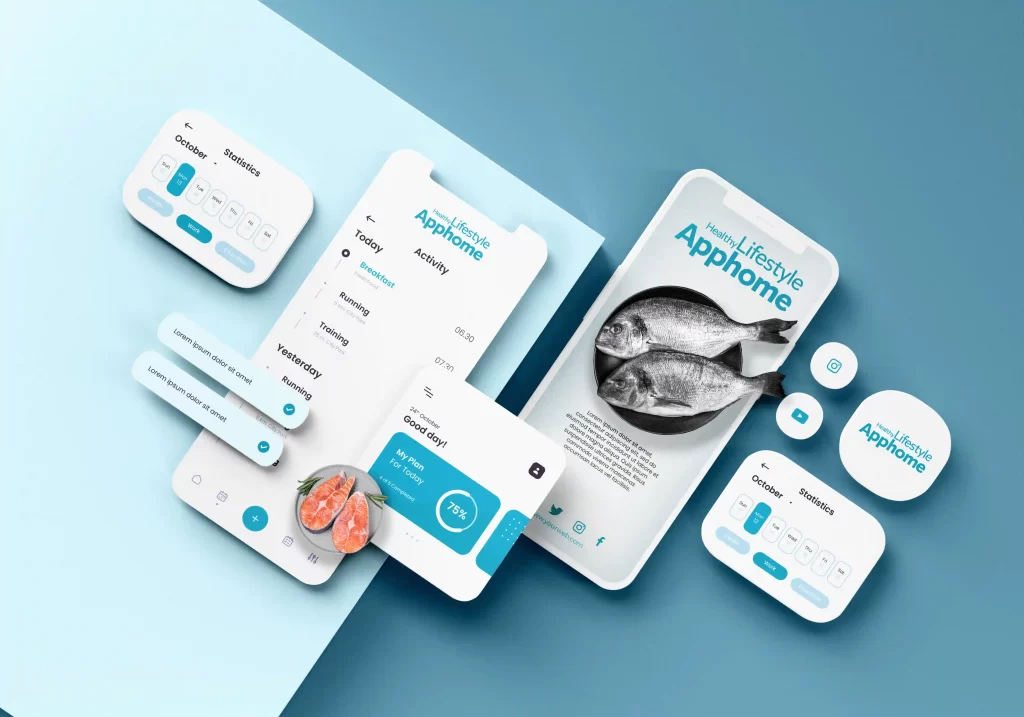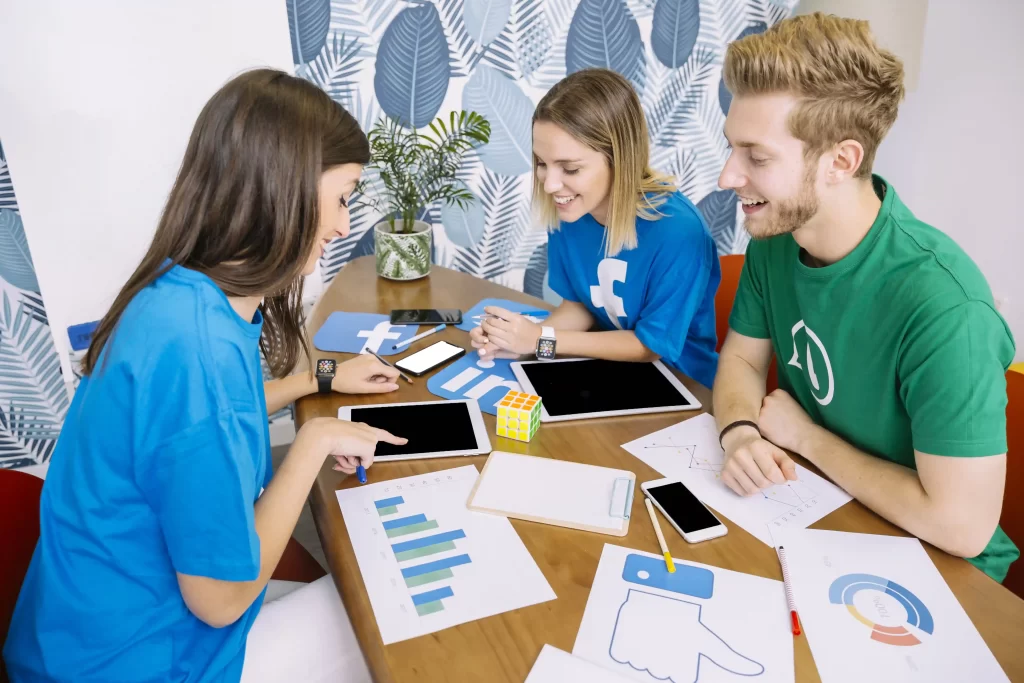 Rigorous Testing and Quality Assurance
Quality is our top priority. Our mobile app development process includes rigorous testing and quality assurance to ensure a flawless performance across different devices, screen sizes, and operating systems. We conduct thorough testing to identify and resolve any bugs or glitches, delivering a polished and reliable app that exceeds your expectations.
Frequently Asked Questions
What is mobile application development?
Mobile application development is the process of creating software applications specifically designed to run on mobile devices such as smartphones and tablets. It involves designing, developing, testing, and deploying mobile apps across different platforms like Android and iOS.
Why should I invest in a mobile app for my business?
Mobile apps offer numerous benefits for businesses, including increased customer engagement, improved brand visibility, enhanced customer service, and the ability to tap into the growing mobile market. A well-designed and user-friendly mobile app can provide a competitive edge and help you reach and connect with your target audience effectively.
What platforms do you develop mobile apps for?
We specialize in developing mobile apps for both Android and iOS platforms. Our team has expertise in programming languages such as Java and Kotlin for Android, Objective-C and Swift for iOS, and Dart for Flutter. We ensure that your app functions seamlessly across different devices and operating systems.
Can you assist with app publishing and store submission?
Yes, we provide assistance with app publishing and store submission. Our team will guide you through the process of preparing your app for submission to app stores like Google Play Store and Apple App Store. We help you meet the necessary guidelines and requirements to ensure a smooth and successful submission.
How long does it take to develop a mobile app?
The time required to develop a mobile app depends on various factors, including the complexity of the app, desired features, design requirements, and the scope of the project. We work closely with you to understand your specific needs and provide an estimated timeline during the initial consultation.
Can you integrate third-party APIs and services into the app?
Yes, we have experience integrating third-party APIs and services into mobile apps. Whether it's incorporating payment gateways, social media integration, mapping services, or other functionalities, we can seamlessly integrate the necessary APIs to enhance the app's capabilities and user experience.
Do you provide ongoing maintenance and support for mobile apps?
Yes, we offer ongoing maintenance and support services for mobile apps. After the app is launched, we provide updates, bug fixes, and ensure compatibility with new device versions and operating system updates. We also offer various support packages to cater to your specific needs and ensure your app remains up to date and functional.
How do you ensure the security of mobile apps?
We prioritize app security and follow industry best practices to safeguard user data and protect against potential threats. We implement secure coding practices, use encryption techniques, and conduct thorough security testing to ensure the app meets high-security standards and protects user privacy.
Unlock the Potential of Mobile with a Custom App
Ready to bring your mobile app idea to life? Contact us today to discuss your project requirements. Our dedicated team will collaborate with you to transform your vision into a remarkable mobile experience. Let's create an app that leaves a lasting impression and drives your business forward.